Resources
Middle East Policy Planning for a Second Obama Administration
A Practical Guide to Constitution Building
Afghanistan
Waiting for Taliban in Afghanistan
Aiding Governance in Developing Countries
Algeria
Arab Spring
The Changing Terrain: An Interim Assessment of the Arab Spring and Its Policy Implications
Arab spring: an interactive timeline of Middle East protests
Arab Spring – Approach Analogies with Caution
A Practical Guide to Constitution Building
Bahrain
Bahrain's Planned Day of Rebellion
Bahrain's Royal Politics and the U.S. Navy Base
Bahrain: Human Rights and Political Wrongs
Bahrain_Israel-Agreement-signed-FINAL-15-Sept-2020-508
Dennis Ross-The ME is changing. Will Palestinians be left behind
The UAE Bahrain Accords are big step in the wrong direction
Bahrain, Israel's new peace partner
Egypt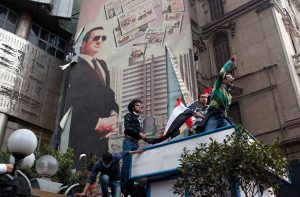 The Muslim Brotherhood: Origins, Efficacy, and Reach
Fouad Ajami: The True Nature of a Coup Revealed
Egypt's Third Way: A Blend of Islamism and Militarism
Egypt: Will the Military Take Over? – Rachel Ehrenfeld, Jacques Neriah
Egypt's Dismal Opposition: A Second Look
Can Egypt have a foreign policy?
Egyptian Human Rights Experts Analyse the Draft Constitution
Constitutional decree in Egypt gives Morsi sweeping powers
Who's Who in Egypt's Muslim Brotherhood
Egypt's Transition in Crisis
Who Will Write the Egyptian Constitution?
Iran
Iran's Support for Terrorism Worldwide
Iranian Terrorism Under 'Moderate' Presidents
Rouhani's Nuclear Views: An Open Book?
Talk to Iran's New President. Warily.
Rising to Iran's Challenge: GCC Military Capability and U.S. Security Cooperation
Winners and Losers in Iran's Presidential Election
Iran's nuclear games demand a tougher U.S. approach
Iranian Support for Terrorism and Violations of Human Rights
Israeli or U.S. Action Against Iran Who Will Do It If It Must Be Done?
Iran Sends Message on Gaza, Syria
The Iranian Nuclear Threat
Iran Sanctions: Are They Working?
The Iranian Role in the 2012 Gaza Conflict
Khamenei's Strategy for Obama's Second Term
How to Build U.S.-Israeli Coordination on Preventing an Iranian Nuclear Breakout
The day after responding to an Israeli strike on Iran
What We Know About Iran's Nukes
Iran's Lengthening Shadow in the Gulf
Prospects for Success in the Iran Nuclear Negotiations
Russia's Position on Iran's Nuclear Program
The Challenge of Containing Iran's Enrichment Activities
What Iran Might Gain from a Nuclear Deal
What Could Diplomacy with Iran Produce?
Iran's Majlis Elections: Whoever Wins, the West Loses
Six Observations on Obama's Iran Policy
The Iranian Nuclear Issue: Achieving a Win-Win Diplomatic Solution
Calculating Victory – How Iran Views Confronting the United States
What Have Sanctions Done to Iran's Economy, People
The Real Iranian Threat in the Gulf

Iraq
Al-Qaeda Looks to Build Support Among Iraq's Sunnis
Iraq offers little historical precedent in the Syrian crisis
The Invasion of Iraq: A Balance Sheet
Israel
Obama's Fight with Israel: This Time It's Serious
Israeli Minister's Blunt Opinion On Two-State Solution
Israel's Arabs: Deprived or Radicalized?
By Avoiding a Strike on Iran before U.S. Election, Israel Is Learning from History
Updating Israel's Security Policy
Counterterrorism and Employment: An Israeli Perspective
Middle East & North Africa Human Rights
Targeted Killing as Active Self-Defense
Teaching Morality in Armed Conflict – the Israel Defence Forces Model
PM Olmert-My Quest for Peace, https://www.gotostage.com/channel/923cb85986064f9bb7f9be592abf994d/recording/adcb7d1980b24b61b0ac9685be47cef7/watch
Israel¹s Democracy and Security-SSRN
Jordan
Jordan Divided on Muslim Brotherhood
Jordan in Lockdown: Protests Set to Rock Capital
In Jordan's Tafilah, Demands Escalate for King's Downfall

Kurdistan
Iraqi Kurdistan as U.S. Ally and Partner in the Middle East
Kuwait
Kuwait's Election Makes Gulf Arab Rulers Nervous
Lebanon
Lebanon Headed Toward Crisis, Full-Blown Sectarian Violence
Why Europe Should Ban Hezbollah
Hezbollah, Europe, and the Iran Connection
Hezbollah: Portrait of a Terrorist Organization
Libya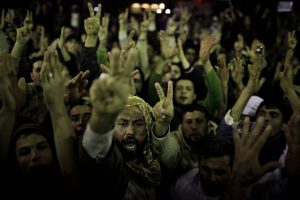 Libya's Jihadists Beyond Benghazi
Advocating Secular Libyan Democracy
Struggle for security in Eastern Libya
Libya's Elections Need More U.S. Support
Libyan Prime Minister Abdel-Rahim El Keib
Libyan Prime Minister Abdel-Rahim El Keib
Morocco
Are Morocco's Political Salafists Committed to Peace?
Pakistan
AQ Khan, the father of Pakistan's atomic bomb and the worst nuclear proliferator in history, is launching a new political movement
Rights of Muslim Women
Egypt: Muslim Brotherhood MP Seeks to Abolish Female Rights and Enforce Female Genital Mutilation
The U.S. Government Working for the Abandonment of Female Genital Mutilation/Cutting
Saudi Arabia
The Saudi Angle on the Obama-Putin Rift
To Get an Israeli-Palestinian Agreement, U.S. Needs to Re-engage in the Mideast
Saudi Arabia and the Illusory Counterrevolution
Sudan
Action Needed as Sudan Heads into War
Syria
Bashar Al Assad: An Intimate Profile of a Mass Murderer
The Failure of U.S. Policy toward Damascus
Al-Qaeda in Syria: A Closer Look at ISIS (Part I)
Al-Qaeda in Syria: A Closer Look at ISIS (Part II)
Syria as a Spoiler in Iran's Foreign Policy
Syria's Tragedy Is A Warning to Israel
International Jihad and the Syrian Conflict
Syria a test case for IBSA countries
Can Assad's Syria Survive Revolution?
The Muslim Brotherhood Prepares for a Comeback in Syria
The Syrian Opposition's Leadership Problem
Struggling to Adapt: The Muslim Brotherhood in a New Syria
The Muslim Brotherhood Prepares for a Comeback in Syria
Building a Syrian State in a Time of Civil War
The Syrian Opposition's Leadership Problem
Al-Qaeda Announces an Islamic State in Syria
6000 died in Syria in March, deadliest month yet
Field Reports on Syria and the Opposition
Syria's Assyrians, caught in the middle
Evidence of the Influx into Syria of Foreign Jihadist Fighters
Syrian Neighborhoods Grow In Bekaa Valley
Syria's Internal War Turns Against the Regime
Jihadists in Syria Can Be Found on the Internet
The Syrian Opposition's New Leadership
Jihadists Against the Syrian Regime
Intervention in Libya, Yes; Intervention in Syria, No: Deciphering the Obama Administration
After the Annan Deadline: Options for U.S. Policy on Syria
Syria and Turkey: The PKK Dimension
Turkish-Syrian Relations Go Downhill
Chinese Views of the Syrian Conflict
Terror
Cohen-Almagor, Raphael, "BBC World without Terror", The Jerusalem Post (December 17, 2014)
North African Terror Groups Merge
Terrorist Finance Network Tracker – Rachel Ehrenfeld
Tunisia
Tunisia Designates Ansar al-Sharia,
Is Tunisia's On Brink of Imploding?
Tunisia's Post-Revolution Blues
The Current Status of Constitution Making in Tunisia
Turkey
Turkey finds a new solution to Kurdish independence
Turkey and Israel: the limits to rapprochement
Turkey's Main Opposition Party No Threat to Erdogan
Barzani's Kurdish Policies Raise Questions in Turkey
A Piece of Turkey Lies in the Middle of the Syrian Desert
Syria and Turkey: The PKK Dimension
Turkish-Syrian Relations Go Downhill
Usama Bin Laden and al-Qa'ida: Origins and Doctrines
The State of Global Jihad Online
What's to Stop a 'Lone Wolf' Terrorist?
Money Troubles: The Financial Woes of al-Qaeda's Leaders
Taking Exception: Abu Zubaida's Clear Ties to al-Qaeda, Taking Exception: Abu Zubaida's Clear Ties to al-Qaeda
Yemen
Hidden Goals of the Yemen Gulf Initiative
Al-Qaeda's Resiliency in Yemen
Tribal Governance and Stability in Yemen