Power tends to corrupt, and absolute power corrupts absolutely. Great men are almost always bad men.
Lord Acton, 1887
***
It is always easier to fight for one's principles than to live up to them.
Alfred Adler
***
In war, truth is the first casualty.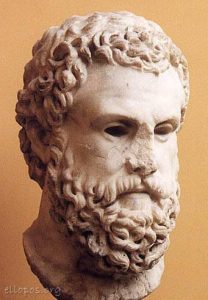 Aeschylus
***
Any excuse will serve a tyrant.
Aesop
***
Beware of the man of one book.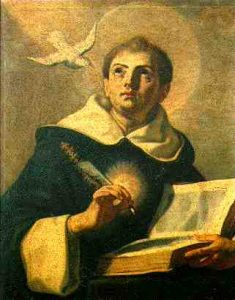 St. Thomas Aquinas
***
Honesty is a very expensive gift. Don't expect it from cheap people.
Warren Buffett
***
The evil that is in the world almost always comes of ignorance, and good intentions may do as much harm as malevolence if they lack understanding.
Albert Camus
***
Ever since I assumed my present office my main purpose has been to work for the pacification of Europe, for the removal of those suspicions and those animosities which have so long poisoned the air. The path which leads to appeasement is long and bristles with obstacles. The question of Czechoslovakia is the latest and perhaps the most dangerous. Now that we have got past it, I feel that it may be possible to make further progress along the road to sanity.
Neville Chamberlain
Peace in Our Time (1938)
***
Peace is the key factor in sustaining security.
Peace is a precious commodity. Like any other precious commodity it is expensive. Those who wish peace should be willing to pay and sacrifice for it.
We need to understand one another, first and foremost our respective histories. Israeli-Jews should read Palestinian narrative; Palestinians should read the Israeli narrative.
War is, often, the failure of reason.
Occupation qua occupation is evil. It is primarily bad for the Palestinians. It is also bad for Israel. We should put an end to it, the sooner the better.
History is the outcome of circumstances presented to leaders who take chances, initiate, and make the most of them.
Contrary to common wisdom, dreamers can affect reality.
Violence is often the refuge of incompetent leaders seeking wrong shortcuts.
Some leaders find it easier to make war than to make peace.
Whenever man tries to become God, it is a tragedy.
One thing is assured in the Middle East – the next war.
Raphael Cohen-Almagor
***
Before you embark on a journey of revenge, dig two graves.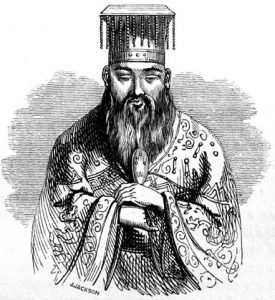 Confucius
***
The belief in a supernatural source of evil is not necessary. Men alone are quite capable of every wickedness.
Joseph Conrad
***
Peace is constructed, not fought for.
Brent Davis
***
Our children are not born to hate, they are raised to hate.
Thomas della Peruta
***
Small opportunities are often the beginning of great enterprises.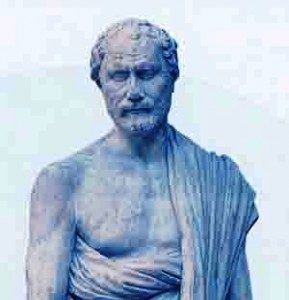 Demosthenes
***
I think of a hero as someone who understands the degree of responsibility that comes with his freedom.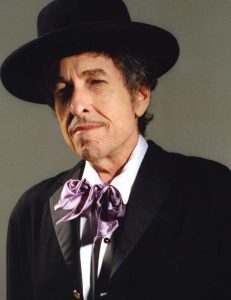 Bob Dylan
***
History teaches us that men and nations behave wisely once they have exhausted all other alternatives.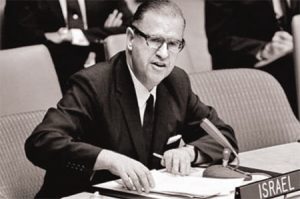 Abba Eban
***
Unthinking respect for authority is the greatest enemy of truth.
Force always attracts men of low morality.
Great spirits have always encountered violent opposition from mediocre minds.
How vile and despicable war seems to me! I would rather be hacked to pieces than take part in such an abominable business.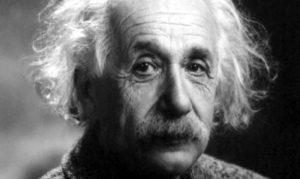 Albert Einstein
***
I hate war as only a soldier who has lived it can, only as one who has seen its brutality, its futility, its stupidity.
Dwight D. Eisenhower
In the councils of government, we must guard against the acquisition of unwarranted influence, whether sought or unsought, by the military-industrial complex. The potential for the disastrous rise of misplaced power exists and will persist …We must never let the weight of this combination endanger our liberties or democratic processes. We should take nothing for granted.
Dwight D. Eisenhower, 1961 Farewell Address
***
The real and lasting victories are those of peace, and not of war.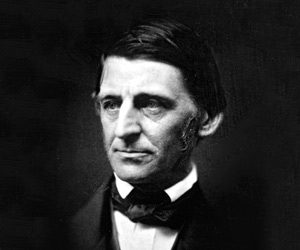 Ralph Waldo Emerson
***
Dulce bellum inexpertis (War is delightful to the inexperienced).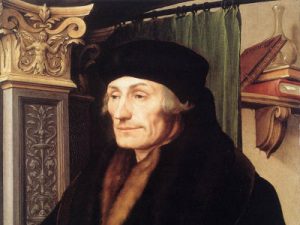 Erasmus
***
All nations want peace, but they want a peace that suits them.
Admiral Sir John Fisher
***
There was never a good war, or a bad peace.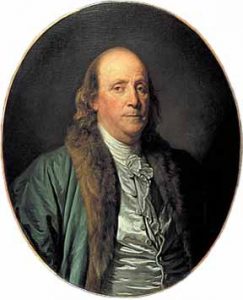 Benjamin Franklin
***
No man ought certainly to be a judge in his own cause, or in any cause in respect to which he has the least interest or bias.
Alexander Hamilton
Federalist No. 80, 1788
The accumulation of all powers, legislative, executive, and judiciary, in the same hands, whether of one, a few, or many, and whether hereditary, self-appointed, or elective, may justly be pronounced the very definition of tyranny.
Alexander Hamilton
Federalist No. 47, 1788
***
A man may build himself a throne of bayonets, but he cannot sit on it.
William Ralph Inge
***
Every government degenerates when trusted to the rulers of the people alone. The people themselves are its only safe depositories.
Thomas Jefferson, 1781
***
"There can be no peace without justice and respect for human rights." ~Irene Khan
***
Those who make peaceful revolution impossible will make violent revolution inevitable.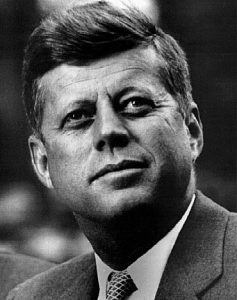 John F. Kennedy
***
The chain reaction of evil — wars producing more wars — must be broken, or we shall be plunged into the dark abyss of annihilation.
Darkness cannot drive out darkness; only light can do that. Hate cannot drive out hate; only lovecan do that.
The ultimate tragedy is not the oppression and cruelty by the bad people but the silence over that by the good people.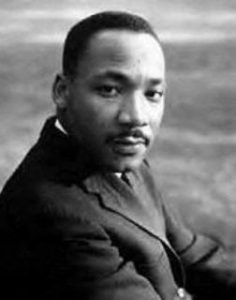 Martin Luther King, Jr.
***
If you can, help others; if you cannot do that, at least do not harm them.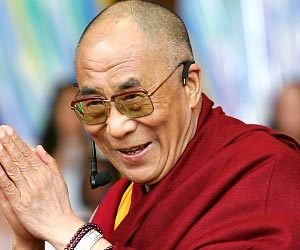 Dalai Lama
***
America will never be destroyed from the outside. If we falter, and lose our freedoms, it will be because we destroy ourselves.
I destroy my enemies when I make them my friends.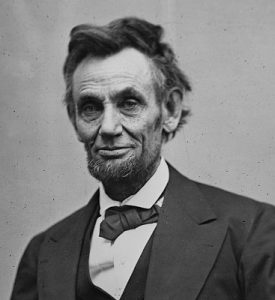 Abraham Lincoln
***
The end of law is not to abolish or restrain, but to preserve and enlarge freedom. For in all the states of created beings capable of law, where there is no law, there is no freedom.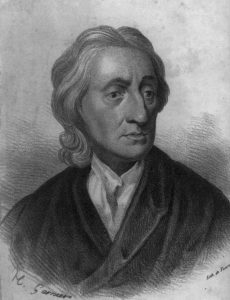 John Locke
***
You can't separate peace from freedom because no one can be at peace unless he has his freedom.
Malcolm X
***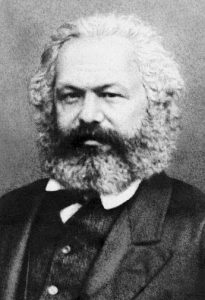 Karl Marx
***
Today the real test of power is not capacity to make war but capacity to prevent it.
Anne O'Hare McCormick
***
Peace hath her victories no less renowned than war.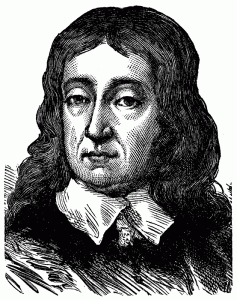 John Milton
***
When Hitler came for the Jews… I was not a Jew, therefore, I was not concerned. And when Hitler attacked the Catholics, I was not a Catholic, and therefore, I was not concerned. And when Hitler attacked the unions and the industrialists, I was not a member of the unions and I was not concerned. Then, Hitler attacked me and the Protestant church — and there was nobody left to be concerned.
Pastor Martin Niemöller
***
There is no one in Israel to whom the price of war is alien
Ehud Olmert, at the official ceremony at the national military cemetery on Mount Herzl in Jerusalem, May 6, 2008.
***
In a time of universal deceit, telling the truth is a revolutionary act.
George Orwell (Eric Arthur Blair)
***
Unlimited power is apt to corrupt the minds of those who possess it
William Pitt the Elder, 1770
***
The more we sweat in peace the less we bleed in war.
Vijaya Lakshmi Pandit
***
If you have made mistakes, even serious ones, there is always another chance for you. What we call failure is not the falling down but the staying down.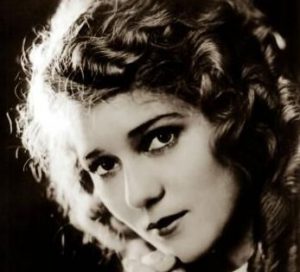 Mary Pickford
***
Unlimited power is apt to corrupt the minds of those who possess it
William Pitt the Elder, 1770
***
The defence of democracy must consist in making anti-democratic experiences too costly for those who try them; much more costly than a democratic compromise
Karl Popper, The Open Society and Its Enemies (Princeton, NJ: Princeton University Press, 1962), Vol. II, p. 163.
***
War should be the politics of last resort. And when we go to war, we should have a purpose that our people understand and support.
Colin Powell
***
"If you've got them by the balls, their hearts and minds will follow."
Theodore Roosevelt
***
Democracy is a device that ensures we shall be governed no better than we deserve.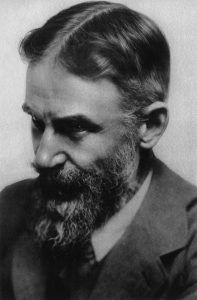 George Bernard Shaw
***
The greatest griefs are those we cause ourselves.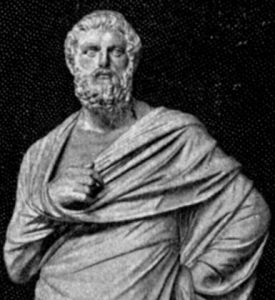 Sophocles
***
Peace is not an absence of war, it is a virtue, a state of mind, a disposition for benevolence, confidence, justice.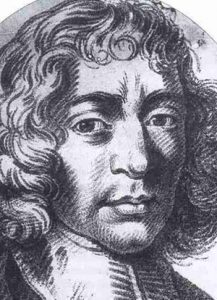 Baruch Spinoza
***
No war is inevitable until it breaks out.
J. P. Taylor
***
It is curious that physical courage should be so common in the world and moral courage so rare.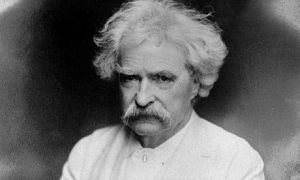 Mark Twain
***
Truthful words are not beautiful;
Beautiful words are not truthful…
He who is widely informed does not know.
The sage man did not accumulate,
Exhausting himself to help the people,
He is fuller;
Exhausting himself to give the people,
He is richer.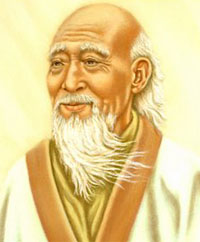 Lao Tzu, chap. 81
***
On one side, the forces of destruction, the forces of the desert, have risen, and on the other hand stand firm the forces of civilization, but we will not be stopped.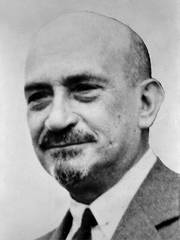 Chaim Weizmann
April 1936
***
Always forgive your enemies; nothing annoys them so much.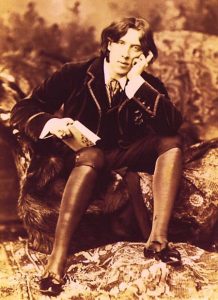 Oscar Wilde
***
Either war is finished or we are.
Herman Wouk
War and Remembrance
***
I believe the only way we can create global peace is through not only educating our minds but our hearts and souls.
Why shall I wait for someone else? Why shall I be looking to the government, to the army, that they would help us? Why don't I raise my voice? Why don't we speak up for our rights?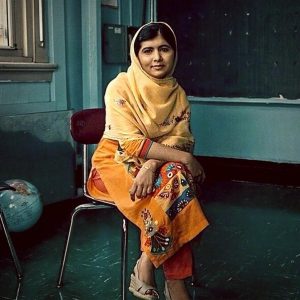 Malala Yousafzai