20.5.2022
Reuters
Jordan's King Abdullah said he was restricting the movements of his estranged half-brother Prince Hamza and curtailing his contacts with the outside world to ensure he does not act against his country's interests. Hamza, a former heir to Jordan's throne who was placed under house arrest last year, was accused in April 2021 of trying to destabilize the monarchy in a foreign-inspired plot, but was spared punishment after pledging allegiance to the King. A royal court statement said the monarch had approved a recommendation by a royal family council that decreed restrictions on the estranged prince's movements, place of residence and communications. A royal chief adviser, Bassem Awadallah, and a minor royal were sentenced to 15 years in jail for their involvement in the alleged plot. Hamza, 42, was named Crown Prince when King Hussein died in 1999 and Abdullah became king, but lost that title five years later when Abdullah installed his own son as heir as stipulated under the constitution. The feud shook Jordan's image as a haven of stability in the unpredictable Middle East.
Times of Israel
Turkish Foreign Minister Mevlut Cavusoglu is expected to visit Israel next week and plans to go to the flashpoint Temple Mount/Haram Al-Sharif holy site, according to a report. Cavusoglu visiting Israel would be a diplomatic breakthrough for the two countries, but his intention to visit the sensitive site in Jerusalem's Old City has sparked some tensions between Turkey and Israel, Kan reported. Cavusoglu plans to go to the compound without any Israelis accompanying him, the report said, citing "an official familiar with the details." His plan has also sparked an argument involving the Shin Bet internal security service about the security protocol for his visit, the report said. Cavusoglu was supposed to visit in April, but that the date was pushed back because Israel wanted to avoid further stoking a tense situation in Jerusalem during Ramadan, Kan reported. Foreign officials sometimes visit the Western Wall, but not the Temple Mount/Haram Al-Sharif, while in Jerusalem.
19.5.2022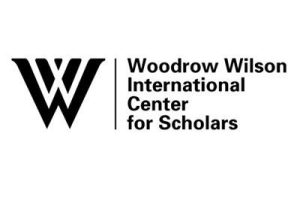 Professor Raphael Cohen-Almagor (Politics) has been awarded the 'Woodrow Wilson International Center for Scholars Public Policy Fellowship' to carry out full‑time independent research on the Israeli-Palestinian peace process in Washington, D.C.
While at the centre during June-August 2022, Prof. Cohen-Almagor will be affiliated with the Middle East Program. It is the second time that Prof. Cohen-Almagor has been invited to this prestigious centre.
21.4.2022
Status of World Nuclear Forces
Who owns the world's nukes?
Despite progress in reducing nuclear weapon arsenals since the Cold War, the world's combined inventory of nuclear warheads remains at a very high level: nine countries possessed roughly 12,700 warheads as of early-2022.
Approximately 90 percent of all nuclear warheads are owned by Russia and the United States, who each have around 4,000 warheads in their military stockpiles; no other nuclear-armed state sees a need for more than a few hundred nuclear weapons for national security.
Globally, the overall inventory of nuclear weapons is declining, but the pace of reductions is slowing compared with the past 30 years. Moreover, these reductions are happening only because the United States and Russia are still dismantling previously retired warheads.
In contrast to the overall inventory of nuclear weapons, the number of warheads in global military stockpiles––which comprises warheads assigned to operational forces––is increasing once again. The United States is still reducing its nuclear stockpile slowly. France and Israel have relatively stable inventories. But China, India, North Korea, Pakistan and the United Kingdom, as well as possibly Russia, are all thought to be increasing their stockpiles.
https://fas.org/issues/nuclear-weapons/status-world-nuclear-forces/?utm_source=S.+Daniel+Abraham+Center+for+Middle+East+Peace+List&utm_campaign=c30f419a64-EMAIL_CAMPAIGN_2020_07_22_12_06_COPY_01&utm_medium=email&utm_term=0_929d521884-c30f419a64-138680861
20.4.2022
Times of Israel
Israel's counter-terror bureau may warn Israelis against traveling to Qatar for the World Cup in November, according to Hebrew language media reports. Israel already recommends against all non-essential travel to Qatar, a Gulf state with which Israel has no formal diplomatic relations and where Iran continues to wield considerable influence, but has not yet raised its warning level from 3 to 4, the highest grade. The National Security Council is set to meet next week on the matter, with officials particularly concerned about an Iranian presence at the international tournament. Almost 15,000 Israelis have already purchased tickets for the 2022 World Cup, set for November due to Qatar's blazing summers, Israel Hayom reported. Agencies predicted some 25,000 to 30,000 Israelis may travel there for the soccer tourney, but Israeli officials fear they could become easy targets for Iran or its proxies. Qatar has promised to allow entry to visitors from every country during the World Cup, on the condition that they have tickets to at least one match, which also applies to Israelis. Dig Deeper ''Will Israeli Soccer Fans Be Safe at the Qatar World Cup?'' (Israel Hayom)
Jerusalem Post
Jewish and Muslim community leaders from across the globe started a new initiative ahead of Ramadan to strengthen Jewish-Muslim relations, shortly before the violence between Israeli forces and Palestinian rioters in Jerusalem's holy sites intensified and religious tensions rose. The Mukhayriq Initiative, named after the Medina-born rabbi who fought alongside Islamic prophet Muhammad in the Battle of Uhud in 625 CE, aims to bring Jewish-Muslim cooperation to the fore. At the initiative's opening event, held on the eve of Ramadan, Muslim and Jewish leaders spoke on the importance of strengthening relations between Jewish and Muslim communities all over the world. Among those who spoke at the event were former Albanian labor and social affairs minister Valentina Leskaj and Prof. Ephraim Isaac, the director of Princeton University's Institute for Semitic Studies. The initiative was founded by former US deputy special envoy to monitor and combat antisemitism Ellie Cohanim, co-founder of the American Muslim and Multifaith Women's Empowerment Council (AMMWEC) Anila Ali, executive-producer of the American Sephardi Federation Jason Guberman, Mimouna Association president El Mehdi Boudra, Jewish Council of the Emirates senior rabbi Elie Abadi and other Muslim and Jewish figures.
Al-Monitor
In a new offensive, Turkish military forces struck a dozen suspected targets of the outlawed Kurdistan Workers Party (PKK) in Iraqi Kurdistan, the Turkish Defense Ministry said. The air and ground offensive, codenamed Operation Claw Lock, began in Metina, Zap and Avasin-Basyan in Iraqi Kurdistan. Sharing images from the operation, Defense Minister Hulusi Akar said that Turkish jets have struck shelters, bunkers, caves, tunnels, ammunition depots and the military headquarters of the PKK. The separatist group uses its bases in northern Iraq to stage attacks on Turkey. It is considered a terrorist group by Turkey as well as the US and the EU. Akar, a former chief of staff, pledged that the operations "would continue until the last terrorist was dead" but assured listeners that civilians and the religious and cultural heritage of the region would not be harmed. In a video statement, Akar said that four Turkish soldiers had been wounded and 19 suspected PKK militants had been killed. Operation Claw Lock follows twin offensives codenamed Claw Lightning and Claw Thunderbolt in 2021 and Claw Eagle and Claw Tiger in 2020. The Claw operations aim to prevent the PKK militants' movement between their bases, which spread from the Qandil Mountains on the Iraqi-Iranian border to the Syrian frontier. Dig Deeper ''Turkey Launches New Ground, Air Offensive in Northern Iraq'' (Associated Press)
Associated Press
During a visit to Syria in 2017, Vladimir Putin lavished praise on a Syrian general whose division played an instrumental role in defeating insurgents in the country's long-running civil war. The Russian president told him his cooperation with Russian troops "will lead to great successes in the future." Now members of Brig. Gen. Suheil al-Hassan's division are among hundreds of Russian-trained Syrian fighters who have reportedly signed up to fight alongside Russian troops in Ukraine, including Syrian soldiers, former rebels and experienced fighters who fought for years against the Islamic State group in Syria's desert. So far, only a small number appears to have arrived in Russia for military training ahead of deployment on the front lines. Analysts say this could change as Russia prepares for the next phase of the battle with a full-scale offensive in eastern Ukraine. They believe fighters from Syria are more likely to be deployed in coming weeks, especially after Putin named Gen. Alexander Dvornikov, who commanded the Russian military in Syria, as the new war commander in Ukraine. 
31.1.2022
Reuters
French President Emmanuel Macron has told his Iranian counterpart Ebrahim Raisi that a deal lifting sanctions on Iran in return for curbs on its nuclear activities is still possible but talks need to accelerate. "The President of the Republic reiterated his conviction that a diplomatic solution is possible and imperative, and stressed that any agreement will require clear and sufficient commitments from all the parties," Macron's office said in a statement after a telephone call with Raisi France, Germany and Britain, known as E3, and the US are trying to save the 2015 Vienna agreement with Iran but Western diplomats have said negotiations, which have been in their eighth round since December 27, were moving too slowly. Iran has rejected any deadline imposed by Western powers. 
27 January 2022
Israel, Cyprus, Greece power cable link secures EU funding
Cyprus' energy minister says the European Union has earmarked 657 million euros ($736 million) for the construction of a 2,000-megawatt undersea electricity cable linking the power grids of Israel, Cyprus and Greece
26.1.2022
Reuters
Saudi Arabia and Thailand agreed to exchange ambassadors in the first high-level meeting between the two countries since a row over a jewelry theft nearly three decades ago led the Gulf state to downgrade ties. Saudi Crown Prince Mohammed bin Salman and visiting Thai Prime Minister Prayuth Chan-ocha agreed on the appointment of ambassadors "in the near future" and to strengthen economic and trade relations, said a joint statement on Saudi state media. Saudi Arabia downgraded relations with Bangkok after a diplomatic row over a theft in 1989 of around $20 million of jewels by a Thai janitor working in the palace of a Saudi prince, in what became known as the "Blue Diamond Affair". A year after the theft, three Saudi diplomats in Thailand were killed in three separate assassinations in a single night. The theft of the jewels remains one of Thailand's biggest unsolved mysteries and was followed by a bloody trail of destruction that saw some of Thailand's top police generals implicated.  A large number of the gems, including the rare blue diamond, are yet to be recovered. Thailand has been eager to normalize ties with oil-rich Saudi Arabia after the spat that has cost billions of dollars in two-way trade and tourism revenues and the loss of jobs for tens of thousands of Thai migrant workers.
19.1.2022
Jerusalem Post
The US no longer supports the proposed EastMed natural-gas pipeline from Israel to Europe, the Biden administration has informed Israel, Greece and Cyprus. State Department officials conveyed the new position to the Foreign Ministry, a diplomatic source in Jerusalem confirmed. The Foreign Ministry declined to comment on the matter. The reversal of position from that of the Trump administration was first reported in Greece earlier this month. Washington informed Athens it was reversing course from the Trump administration in a "non-paper," a diplomatic term for an unofficial, or off-the-record, communication. The EastMed pipeline, meant to transfer natural gas from Israeli waters to Europe via Greece and Cyprus, was announced in 2016, and several agreements have been signed between the three countries on the subject. The three states aimed to complete the €6 billion project by 2025, but no financing has been secured for it. 
Ynet News
State Comptroller Matanyahu Englman said he would launch a probe into alleged police use of controversial spyware on Israeli citizens, first broke out by Calcalist. The publication revealed that the use of the malware was authorized by the law enforcement organization's top brass while skipping the required court order. According to Englman, the report raises serious questions in regards to the balance between individual liberties and the investigative needs of law enforcement while risking data leaks and misuse of databases. Attorney-General Avichai Mandelblit was also looking into the issue. The Police denied allegations it made use of the Pegasus malware without legal supervision, particularly against mayors and protesters opposed to former prime minister Benjamin Netanyahu, as alleged by Calcalist. 
11.1.2022
Al-Monitor
Iran called for the United States to release Afghanistan's frozen funds, but said it is not ready to recognize the Taliban-led government following high-level talks between the Islamist group and Iranian officials. Taliban Foreign Minister Amir Khan Muttaqi visited Tehran for talks a spokesperson said would focus on "political, economic, transit and refugee issues between Afghanistan and Iran."  Iran shares a 560-mile border with Afghanistan and hosts some 3.6 million Afghan refugees. Since the Taliban's takeover in August, hundreds of thousands of Afghan civilians have escaped into neighboring Iran using informal border crossings. Iranian Foreign Ministry spokesperson Saeed Khatibzadeh described the talks as "positive," but said Iran is "not at the point of officially recognizing" Afghanistan's new leaders. No country has offered official recognition to Taliban, which in September unveiled an all-male cabinet that includes a US-designated terrorist and is dominated by ethnic Pashtuns. Shiite Iran did not recognize the Sunni movement when it was last in power from 1996 to 2001, during which the Taliban violently oppressed Afghanistan's Shiite Hazaras and other ethnic minorities. The Taliban's execution of at least eight Iranian diplomats and a journalist in the northern Afghan city of Mazar-e-Sharif in 1998 brought Iran and the Taliban to the brink of war.
Times of Israel
A bipartisan group of United States lawmakers from the House and Senate launched the Abraham Accords Congressional Caucus, seeking to expand the American legislative branch's role in the promotion of the normalization agreements Israel has signed with Arab neighbors. The caucus will be co-chaired by Republicans Jacky Rosen (D-NV), Cory Booker (D-NJ), Joni Ernst (R-IA) and James Lankford (R-OK) in the Senate and Reps. Brad Schneider (D-IL), David Trone (D-MD), Ann Wagner (R-MO) and Cathy McMorris Rodgers (R-WA) in the House. In various statements announcing the caucus's establishment, none of the members specified how exactly they plan to promote the Abraham Accords, though Rosen said the group would provide "bipartisan leadership to strengthen existing partnerships and widen the circle of peace to new countries."
7.1.2022
REUTERS | JOHN IRISHProgress has been made regarding the Iran nuclear talks although time is running out, France's foreign minister said on Friday. Indirect talks between Iran and the United States on salvaging the 2015 Iran nuclear deal resumed on Monday. Western diplomats have indicated they are hoping to have a breakthrough by the end of January or early February, but sharp differences remain with the toughest issues still unresolved.
6.1.2022
I24 News
The Netherlands is pulling funding from a Palestinian NGO after an investigation found links to an EU-designated terrorist group, the Ministry of Foreign Affairs announced. The defunding decision was made by Tom de Bruijn, minister for Foreign Trade and Development Cooperation, and Ben Knapen, minister of Foreign Affairs. The ministers wrote in a letter to the Dutch parliament that 34 employees of the Union of Agricultural Work Committees (UAWC) were shown to be active in the Popular Front for the Liberation of Palestine (PLFP) from 2007 to 2020. The UAWC is one of six Palestinian civil society groups that Israel last year labeled as terrorist organizations over accusations of funneling donor aid to the PFLP. The Dutch investigation found that 12 UAWC employees held leadership positions with both UAWC and PFLP over the same period. The Netherlands had already temporarily suspended $24.3 million in aid to UAWC in 2020 after two senior UAWC officials were indicted in a bomb attack that killed a 17-year-old Israeli girl in 2019.