Founding Members

Raphael Cohen-Almagor (D. Phil., Oxon) is the Founder and Director of the ME Study Group. He is an educator, researcher, and Politics Professor, University of Hull. He has published extensively in the fields of political science, philosophy, law, media ethics, medical ethics, sociology, history and education. He was Visiting Professor at UCLA and Johns Hopkins, Fellow at the Woodrow Wilson Center for Scholars, Founder and Director of the Center for Democratic Studies, University of Haifa, and Member of The Israel Press Council.  Among his recent books are Speech, Media and Ethics (2005), The Scope of Tolerance(2006), The Democratic Catch (2007), and his second poetry book Voyages (2007). His sixteenth book is scheduled to be published in 2012, dealing with public responsibility in Israel. Further information

As Director of International Legal Research in the Centre for Legislative Studies, Professor Jo Carby-Hall coordinates research and publication programmes and collaboration agreements worldwide. He is an acknowledged authority on British, European and international social law and Maritime Law. His works have been translated into eight languages. He is legal adviser to national and international organisations and governments. In recognition for his work in Poland, he was awarded three State Orders from various Presidents. He also received a British State Order from H.M The Queen. He is Honorary Consul at the Polish Consulate and its Branch for Scientific and Educational Co-operation
John Friend is Emeritus Professor of Plant Biology and Head of Department from 1969 at the University of Hull where he was Dean of the Science for 2 years and Science PVC for 3 years. He was a visiting Professor in the Botany Department of Hebrew University of Jerusalem. His main Israeli research collaborator was Professor Alfred (Abraham Max) Mayer. Their main collaboration was on biochemistry of plant diseases. John was also the first chairman of ASGIME, the Academic Study Group on Israel and the Middle East. ASGIME organised visits of British academics to Israel and invited many visiting Israeli academics in the UK to lecture in Hull.
Professor Gary Edles is in his second career.  For 28 years he was a senior civil servant and lawyer with four U.S. government agencies.  Upon retirement, he was named a Fellow in Administrative Law and Adjunct Professor of Law at American University Washington College of Law, Washington, D.C., and, after moving to Yorkshire with his wife in 1997, also became a permanent Visiting Professor at the University of Hull Law School.  He holds both Masters and Doctorate degrees, is licensed as a lawyer in the United States, and is listed in Who's Who in America and Who's Who in American Law.  He is co-author of two books and more than a dozen journal articles.
Richard Collin is an American who has spent much of his life in Great Britain, Richard Oliver Collin first visited the Middle East as a US Government employee, travelling to most of the countries in the region. After studying Middle Eastern history at Harvard, he completed his doctorate in politics at Oxford University. Having served as a visiting professor at the University of Maryland, Queens University, Belfast, and University College Northampton, he is now Distinguished Professor Emeritus at Coastal Carolina University in the United States. His current research interest is the role of languages in international politics. Richard lives with his wife, Thea, in Beverley, East Yorkshire.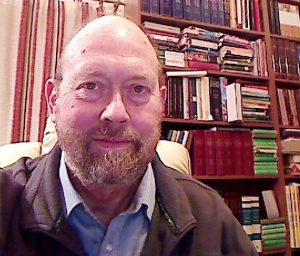 Lester L. Grabbe is Emeritus Professor of Hebrew Bible and Early Judaism at the University. His main interest is in the history of ancient Israel and the Jews of the Second Temple period. He founded  the European Seminar on Methodology in Israel's History, and published the proceedings in the sub-series European Seminar in Historical Methodology (Bloomsbury T & T Clark.  In addition, he has authored more than a dozen volumes, as well editing or co-editing a total of 21 volumes.  He is also series editor of T & T Clark International monographs, Library of Second Temple Studies. Currently he is working on a four-volume History of Jews and Judaism in the Second Temple Period, including the Persian period and the early Hellenistic period.  He is now working on vol. 3, which includes the Hasmonaeans (Maccabees) and Herod the Great.
Professor Jack Hayward was an Emeritus Professor of Politics, Oxford University, and Research Professor of Politics in Hull, where he taught from 1973 until 1992. He has published mainly on France and on the EU, including edited books are Regression: The Withering of the Welfare State and European Disunion – Between Sovereignty and Solidarity.
Jack was one of the founders of MESG. He died at his home on 8 December 2017.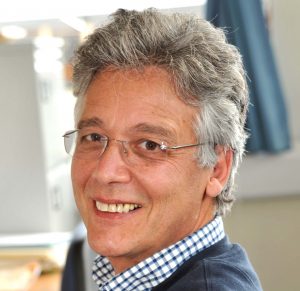 Irving Kirsch is Associate Director of the Program in Placebo Studies at the Harvard Medical School, lecturer in medicine at Beth Israel Deaconess Medical Center, Professor of Psychology at the University of Plymouth (UK), and Professor Emeritus at the University of Hull and the University of Connecticut.  He has published 10 books and more than 200 scientific journal articles and book chapters on placebo effects, antidepressant medication, hypnosis, and suggestion.  He originated the concept of response expectancy.  His meta-analyses on the efficacy of antidepressants were covered extensively in the international media and influenced official guidelines for the treatment of depression in the United Kingdom.  His book, The Emperor's New Drugs: Exploding the Antidepressant Myth, which has been published in English, French, and Japanese, was shortlisted for the prestigious Mind Book of the Year award.  It was the topic of a 5-page cover story in Newsweek, and was favourably reviewed in the New York Review of Books by Marcia Angell, former editor-in-chief of the New England Journal of Medicine. It is currently being translated into Italian and Turkish.
Giuliana Mazzoni is Professor of Psychology at the University of Hull, UK.  Her main area of investigation is memory, with a special interest in memory distortions and the effect of suggestion on memory. Her research also investigates autobiographical memory and the effect of suggestion on different types of health-related behaviours. She is the author of more than 100 papers, 8 books and 31 book chapters. Her work has been featured in Science and in many national and international media.
Affiliated Members (Hull):
Dr Marianne Afanassieva, Business
Dr Phil Bielby, Law
Professor Chris Bovis, Business
Dr Bhumitra Chakma, Politics
Professor James Connelly, Politics
Councillor Andy Dorton, Hull
Professor David Drewry, former VC (emeritus)
Dr Antony Hatzistavrou, Politics
Professor Tom Lundmark, Law
Lord Professor Bhikhu Parekh, House of Lords
Professor Valery Sanders, English
Dr Haseeb Shabbir, Business
Councillor Helena Spencer, former Hull Mayoress
Affiliated Members (National and International):
Dean Professor Ariel L. Bendor, Faculty of Law, Bar-Ilan University, Israel
Professor Lord Paul Bew, House of Lords and Queen's University Belfast (emeritus),
Dr Emile Chabal, School of History, University of Edinburgh
Dr Sophia Dingli, School of Social & Political Sciences, University of Glasgow,
Professor Donna Robinson Divine, Morningstar Family Professor of Jewish Studies and Professor of Government (Emerita), Department of Government, Smith College, USA,
Dr Jacob Eriksson, Department of Politics, York University
Professor Mervyn Frost, Department of War Studies, King's College; London
Dean Professor Boaz Ganor, Lauder School of Government, Diplomacy & Strategy, IDC, Israel
Dr Hussein Ibish, Arab Gulf States Institute, Washington DC, USA
Professor Rusi Jaspal, Chair in Psychology & Sexual Health, De Montfort University
Professor Geoff Moore, Business School, Durham University
Professor Derek Penslar, Department of History, Harvard University
Professor Jonathan Riley, Department of Philosophy, Tulane University, USA
Deputy President, Justice Elyakim Rubinstein, Israel Supreme Court, Jerusalem, Israel
Professor Isabell Schierenbeck, School of Global Studies, University of Gothenburg, Sweden
Professor Colin Shindler, Politics, SOAS (emeritus)
Professor and former Dean Sammy Smooha, Faculty of Social Sciences, University of Haifa, Israel (emeritus)
Dr Manish Thapa, University for Peace, San Jose, Costa Riva
Professor Ehud R Toledano, Department of Ottoman Studies, Tel Aviv University, Israel
Professor Tony Ward, Law, Northumbria
Professor Ruth Wodak, Department of Linguistics and English Language, Lancaster University and The University of Vienna,
Dr. Reuven (Ruvi) Ziegler, School of Law, University of Reading