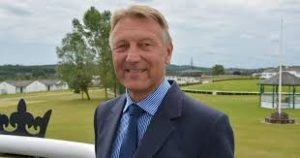 In Memory: Barry Dodd CBE
We are deeply saddened to hear about the premature and tragic death of Lord Lieutenant for North Yorkshire, Barry Dodd CBE. Barry died on Wednesday 30th May 2018.
Barry was the Chair of Council and Pro-Chancellor of the University of Hull since 2013.
Barry cared greatly about our university. He enjoyed his role as Chair of the Council and always wanted to do good.
On a personal level, I will miss Barry greatly. He was a great supported of the Middle East Study Group, thinking it is one of the most important things in our university.
Barry will surely be missed by all who knew him.
Our thoughts are with his family, close friends, and colleagues at this very sad time.
In Memory: Jack Hayward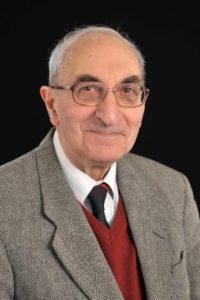 The University of Hull lost one of its most loyal servants. The Department of Politics lost one of its pillars and the Middle East Study Group lost one of its founding members: Jack Hayward.
Jack taught in the department from 1973 until 1992. He then became a professor of French politics at St. Antony's College, Oxford University. After his retirement, Jack returned to Hull as a research professor. Jack remained loyal and interested in the department until he died. His office is now empty and cold.
Jack was one of the reasons I came to Hull. Although French politics is hardly my field, Jack was a renowned scholar of whom I heard while in Israel. He had many notable contributions to the field, including his many books and articles and his many notable capacities in the British Academy, British Political Science Association, including serving as Editor of the Association's flagship journal Political Studies. During those years the Department of Politics was ranked among the 3-4 most important departments in Britain.
When I arrived in Hull in February 2007, Jack took an immediate interest in me. He welcomed me with stretched arms and showed keen interest to help in whatever way he could. We used to have luncheons at Staff House, where he told me about his rich life.
Jack was born in China to a Jewish family. A classic story of the wandering Jews, his father was a British subject born in India and his mother was born in Iraq. When the Japanese invaded South-East Asia, they captured approximately 50,000 prisoners of war, as well as thousands of civilians, many of whom were British subjects. As a boy in 1943, Jack was interned with his parents near Shanghai. This was a difficult experience as the Japanese were not known as kind wardens. It is estimated that around 1,000 died in captivity. Many years later, the British government decided to compensate those who survived the ordeal but only those with close blood-links to the UK. Jack, who arrived to the United Kingdom after the War and who lived in the UK ever since, was denied. Jack was insulted when he was told he was ineligible.
"The Japanese did not inquire whether I had a blood-link to the United Kingdom. Had the British government at the time alerted them to the fact that I was a third-class British subject who didn't deserve to be put in incarceration because they were not real Britons, it might have been of some interest to my family." In his direct language, Jack complained to the Ministry of Defence that after some debate decided to send him a token check. Jack refused to receive it. In a letter to Veterans Agency, Ministry of Defence, Jack wrote:
I have now received the unsolicited cheque for £500 (returned herewith) forecast in your letter of 25 October.
No doubt badly advised by his officials, Mr Touhig (to whom I wrote about this matter) instead of belatedly discharging in full the debt of honour incurred by the errors made by his predecessors, has chosen to fob off people in my situation with a desirory "tangible" expression of regret for the maladministration identified by the Ombudsman.
Would you confirm receipt of this £500 cheque which I categorically reject. Money is not the measure of all things, least of all when matters of national and personal honour are at issue.
My rejection of this gesture is motivated by the fact that it is an evasion of the main and reiterated issue: an official apology for the insult to those who suffered internment as British subjects and have arbitrarily been denied this recognition. Persistence in this discreditable conduct is unworthy and unforgivable and I will not appear to countenance it by accepting the sum offered.
3 November 2005
Jack told me this story, among many others. He wrote his autobiography including an elaborated chapter about his life prior arrival to the United Kingdom. I hope that this book will be published. Jack unfolded his life journey: his Jewishness, his family that was divided because of religious sentiments, his rich career. Jack had a most fascinating life.
Jack built his life with his own hands, motivation and will power. He was a liberal individualist who believed in liberty, equality, fraternity, the values of the French Revolution as well in justice, knowledge and reason. Jack was a thoughtful and caring man. He was passionate, direct, conscientious, responsible and a wonderful colleague.
When I established the Middle East Study Group in 2008, Jack was among the founders. He joined as an interested individual, not as a scholar in Middle Eastern studies. Jack was genuinely interested in Israel and the Jewish people. He was very curious to understand Israeli politics. As a Zionist, he was deeply concerned about the destiny of the Home of the Jewish people, and deeply troubled by the Israeli government whose policies toward the Palestinian people he had hardly appreciated. As a just person, he was troubled by the occupation. As a Jew, he felt that Israeli leaders lead Israel in the wrong direction. Injustice is not sustainable in the long run.
Jack was a curious scholar, an intellectual and a humble towering figure who led by example. His heart and mouth were the same. If he said he would do something, he would do it. If he appreciated something, he would show it. Similarly, if he did not appreciate something, he would say it. When it came to academic matters, I never heard the word NO from Jack. He was supportive and attentive, a most wonderful colleague to have. A true blessing.
In 2008, when I returned from the United States and engaged in writing my book Confronting the Internet's Dark Side I asked Jack whether he would be willing to read and comment on a draft of the manuscript. Jack humbly said that this was not his field but if I wish him to read it as a lay scholar, he would do it. Jack read the book cover to cover, making notes on the entire manuscript. Then he thanked me for providing him with an opportunity to learn about the Internet.
Jack loved classical music. We exchanged notes on music. He would sit at home, put one of his records or the radio and listen to music. He knew about music more than the radio broadcasters and would complain about their limited selection of music.
Jack cared mostly about three countries: Britain, where he lived; France, a country he studied, loved and criticised; and Israel, the land of the Jewish people. We could have discussed these three countries for hours.
Jack was not a believer. He was a cultural Jew. He could have been a great friend of the Reform Movement were he to find a welcoming community. The values of the Reform movement – tolerance, justice, pluralism and peace, were close to his heart.
Jack's older brother became Hassidic and tried to coerce young Jack to accept this way of life. The stubborn and opinionated Jack would not have it. He rejected all forms of coercion and moved away from established religion. Jack married a non-Jew and together they raised two children, Alan and Claire, in a home that was free of any religious sentiments (they did have a Christmas tree). But I think this was a reaction more than a thoughtful decision. Jack was connected in many ways to the Jewish people and identified with them until the moment of his death.
A few days before he died, I visited Jack at his home. He told me about his funeral preparations. He instructed his children to play three pieces of music, two of them with clear Jewish connections. "I am a cultural Jew", Jack explained. "Jewish culture is important to me". At the same time, he was himself a bit puzzled by his selection, that at the end of the day, although he led un-Jewish life, two of the three musical pieces were Jewish.
I am glad that I had an opportunity to see and converse with Jack last week. When I departed, I knew this was the last time.
Jack died at his home on 8 December 2017. May your soul rest in peace, dear Jack. Shalom.
MOSHE NEGBI (1949-2017)
BY RAPHAEL COHEN-ALMAGOR
JANUARY 29, 2018
http://www.jpost.com/Israel-News/Moshe-Negbi-1949-2017-540157
Moshe cared about everything. He was an inherently good man, a mensch.
Moshe Negbi (photo credit: YOSSI ZAMIR/FLASH90)
With Moshe's death, the world is poorer.
Sounds grand, I know. But it is true. This isn't something I say about any loss, but I say it about dear Moshe. A tower of goodness, of truth, of kindness and of virtue. A model to follow. One of Israel's best citizens. A wonderful husband and father. A kind and good friend.
As a student at Tel Aviv University, doing my first steps as a student of Israeli democracy, freedom of speech and freedom of the press, I read and reread Moshe's books.
I read his columns in the newspapers, and listened to his radio talk show, which is a model of democratic broadcasting. When I returned to Israel from Oxford in 1991 and started to work at The Van Leer Jerusalem Institute I met Moshe and a strong bond began to form. We shared the same worldview, same concerns and worries, same hopes for the future of Israel.
Moshe and I could talk for hours. Politics. Media. Free speech. Democracy. Culture. Family. The justice system. We talked nonstop until it was time for us to move to other duties. Moshe invited me to take part in his radio show and I accepted his invitations whenever I could. I was honored to participate in what I perceived to be the best talk show on Israeli radio. By far, Din U'Dvarim was the talk show on Israeli affairs.
Moshe cared about everything. He was an inherently good man, a mensch. An avid reader, he had encyclopaedic knowledge of Israeli law and media. He was always honest, true to himself and to others, a bastion of justice, often an island to himself, a lighthouse in depressing darkness. Moshe was totally incorruptible. He continued to raise his clear voice also when he knew people would not forgive him for speaking the truth to their faces. Moshe was for justice for all, notwithstanding race, religion, nationalism, gender, sexual preference, or any other factor. Moshe cared about people qua people.
Moshe was a social-democrat, a human rights activist, a feminist, a liberal and a humanist. Moshe was a pure soul. He continued to believe in the goodness of others when there was little to cling to by way of evidence. He remained hopeful when darkness loomed. He continued to fight for justice for all until his last day.
Moshe fought for Israeli democracy, for freedom of speech and of the press, for freedom of religion and from religion, for minorities and refugees, for guest workers and prostitutes, for gays and transgenders, for the Supreme Court and for just law.
Moshe was always there to fight for the weak, to give a voice to the voiceless, to shine and speak the undefeatable truth when everyone else chose silence.
Moshe paid a price for his bravery. Many did not like his firm stance for justice.
When they failed to corrupt him, they tried to silence him and to push him aside. They had some success but Moshe continued to speak his mind in his quiet, direct and wise voice. Moshe was a model to follow.
Moshe started to work in the broadcasting authority in 1969. He also wrote for various newspapers, and taught at the Hebrew University and other departments of communication. He worked hard in several places to enable good living for his wife, Irit, and their three children. Moshe was modest, honest, brave, direct, kind, caring and loving. He was a true professional and a person of great integrity. This is why I feel that we are all impoverished to continue living without his wise and enlightened presence.
I lost a friend. Israel lost its foremost knight for justice. Who will take his place? Dear Moshe. Your memory and legacy will live with me forever. I love you dearly.
The author is director of the MESG, School of Law and Politics at the University of Hull.